Tribe Leadership Search Credentials
Don't just take our word for it!

"We have been partnering with Tribe for some time now to identify talented people who want to join our Spark Team. Tribe have consistently sought to understand the specific context of our business and what we have on offer – particularly evident as we worked through our Agile transformation. The team at Tribe take the time to authentically connect with the people they send our way and our leaders across a range of expertise domains. We have a good partnership foundation in place – we listen to each other and they deliver to our identified needs."​
Heather Polglase - HR Director, Spark​

"Why do I choose to partner with Tribe? I have worked with both Emma and James, two of the chiefs, for 10 years plus and appreciate their genuine focus on partnership and understanding of what good talent looks like. Tribe's brand compliments ours and has cut through, attracting a high calibre of people, not to mention their research function which taps into inactive talent in the market. We have used Tribe and their specialist teams across many disciplines, at all levels, and have been impressed with the calibre of people they have in their teams. I continue to value their honest commercial advice and I know that they work in a true partnership model to help us achieve our business goals."​
Marlene Strawson - General Manager People & Performance, Mercury​

"I wish to take this opportunity to advise that the response to our recent announcement of the recruitment of CEO Bruce Pilbrow has been both humbling and outstanding. We enjoyed the journey through the briefing, interviews, and selection with you, the Tribe Group, who second-guessed what our Trust was seeking.​ As we are a 'not for profit' organisation, you were empathetic in your approach for us. We were only presented with persons of high calibre which made for robust, considered, and easy decision making. You remained in constant touch with us and the communication and time frame culminated in a most successful outcome.​  As we approach our 50th Anniversary of operations in delivering life changing voyages to the Youth of the Nation, we are highly motivated to enter our next dynamic phase. Thank you for the part you have played."​
Steve Fisher, QSM - Chair, Spirit of Adventure
Reference Sites: Tribe Public & For-Purpose roles
Tribe worked with the Board Chair Fay Sowerby in the placement of a new Chief Executive, Sonja de Mari,  in July 2021. BCC focusses on partnerships and fundraising for research. Sonja emerges from a commercial background, strong in event organisation of NZ's biggest events, and commercial partnerships.
Worked with Board Chair Sir John Kirwan to place a new Chief Executive, Tim Corbett, from the health, commercial and social impact sector background. A role requiring considerable acumen and high reputation.
Worked with Board Chair Steve Fisher QSO to place a new Chief Executive, Bruce Pilbrow, into a high profile role. Required a search for a person of the competencies and fit required for a high profile organisation. John comes from the For-Purpose and commercial sector with strong marketing background.
Lead consultant, David Hammond, advised and recruited the St John Board Chair (John Whitehead), Deputy Chair, Independent Board Members, and Deputy Chief Executive. David also developed the national Community Health Services Strategic Plan and Social Isolation Strategy.
Lead consultant, David Hammond, is confidential advisor to the Board of Dame Tariana Turia, Cindy Kiro and Wayne McLean. Reviewed and replaced the Board putting in Dame Paula Rebstock as new Chair. Restructured the executive and improved the Chief Executive's performance framework to position for the Maori Hauora Authority decision. Recruited senior staff.
Lead consultant, David Hammond, worked with Frank Herbert, Ngawai Tuson and Board on the placement of Ngapuhi candidate, Margareth Broodkorn, as Chief Executive, recruiting her from Dr Ashley Bloomfield's team where she was New Zealand's Chief Nursing Officer.
Lead consultant, David Hammond placed Dr Sue Watson as Director on Haumaru Housing. Working with the Board of Haumaru and Selwyn Foundation with David Cunliffe the key contact.
Lead consultant, David Hammond, worked with CEO Nick Chamberlain on very difficult assignments to find and place Māori professionals as Group Manager Māori Services (from an Australian search) and the Chief Nursing & Midwifery Officer (placed from the NZ Army).
Reference Sites: Tribe Commercial Sector roles & Diverse Leadership Search Examples
Les Mills International – Chief People Officer and Group Chief Financial Officer
Global footrprint, requiring global capability in both roles, and overseas in-market experience. Management of complex stakeholder relationships (CEO, owners, Private Equity)
Ziwi – Commercial Director (Global Sales and Marketing), and Operations Director 
Large export format and manufacturing complexities, as well as global sales and marketing, growth, and innovation. Succession planning requirements. Kiwi success story business.
Ngati Porou Seafoods Group – CEO, Gisborne
Ngati Porou is a business "born" out of the Maori fisheries settlement (2006 -2012), based in Gisborne. The settlement encouraged Iwi to manage and protect their commercial fisheries assets themselves. Ngati Porou are one of the few Iwi who process their own fish from their quota and participate in every aspect of the seafood industry. 
EROAD – Global Supply Chain Director and Chief Technology Officer
A New Zealand growth company in the global technology space. For the CTO they needed global tech experience, preferably North America, which we found.
Rockit Global – CEO, Global Marketing Director, and General Council – Hawke's Bay
Engaged through Private Equity firm Pioneer Capital, Independent Board Member Alison Barrass (Rockit, Spark) and Chairman John Loughlin, we completed the Global Marketing Director role before being appointed through a competitive process to also run the searches for their CEO and General Council. 
Online Republic (wholly owned by Aus PLC Webjet) – CEO, plus full executive team (5 roles), Auckland 
Full Exec Team Search – CTO, CFO, GM Sales, GM Marketing. Off the back of the success of these roles, the parent company Webjet (Australian PLC) appointed Tribe to run the process for their New Zealand CEO. Online Republic is a global e-commerce brand.  
Yealands – Global GM Sales and Marketing (subsequently appointed to CEO role), then CFO, then GM Viticulture (Blenheim) 
Following the success of the previous Searches, the Yealands CEO (appointed to Global GM Sales and Marketing through Tribe originally) engaged Tribe to run the Search process for their CFO and Blenheim based GM Viticulture and Winery (a rare role, we have not been engaged in this space before). 
Moana New Zealand - GM Inshore Fisheries 
Engaged by the CEO for this Search. High profile role within Iwi, as Moana is the largest Maori owned fisheries company in New Zealand. We engaged a Maori liaison to help us navigate the complexities of iwi ownership. We ended up dealing with the Chairman Whaimutu Dewes to finalise this role, such were the complexities. The success of this work led to our request to pitch for the Ngati Porou Seafoods CEO role, which we won.
Reference Sites: Tribe Government Clients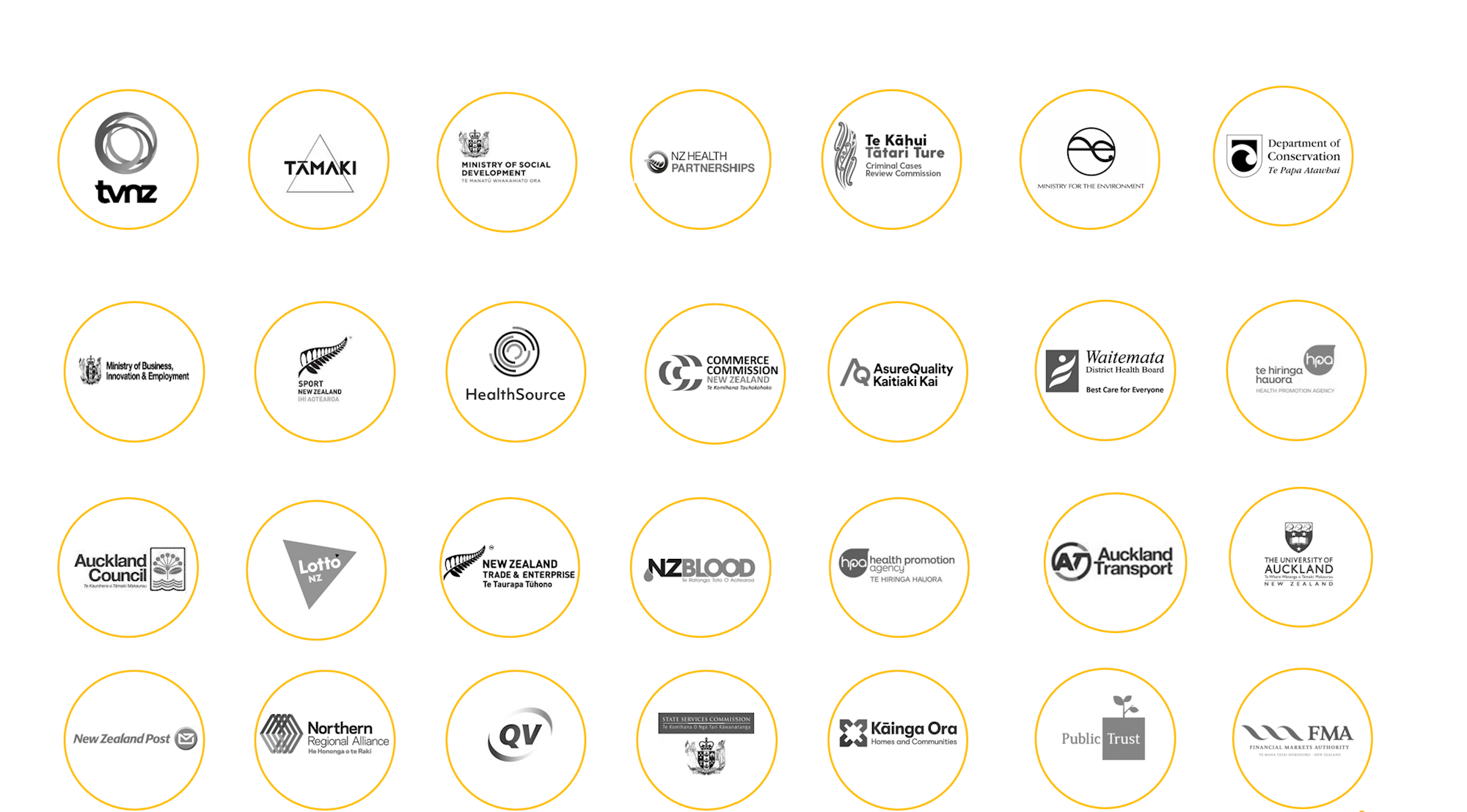 David's Extended Search Team 
Ko o te au heke te māunga
Ko te awa iti te awa
Nō Akaroa ahau
Ko David Hammond tōku ingoa
David Hammond - Executive Search Lead – Tribe Leadership Search
David Hammond (M.Sc., MBA, MinstD) is Tribe's national Leadership Search Lead who has recruited 12 Chief Executives and over 30 Board members including Iwi (such as Ngāti Whātua Ōrākei Whai Māia), For-Purpose, commercial and local government. David is one of New Zealand's leading professionals in placements of Māori Board and executives with an extensive network.  He recently placed the Chief Executives of Ngāpuhi and Ngāti Rangi Iwi.
David moved to the executive recruitment industry after a decade as a Chief Executive over three provincial and city councils because of his focus on leadership and a deep commitment to the 'new New Zealand'. He works to uncover and bring this talent including through Māori and Pasifika communities into significant leadership positions.  David is a Board advisor through confidential processes involving KPI development, professional development, Board and director Reviews, and restructures.
David's Recent Search Assignments:                
CEO Hastings District Council
CEO InfraCore Infrastructure CCO
CEO Arts Regional Trust Auckland CCO
CEO Ngāpuhi
CEO Ngāti  Rangi
CEO Hauora Hokianga
CEO Mahitahi Hauora
CEO Whanganui & Partners EDA
CEO Breast Cancer Cure
Board Chair and Members St John
Board Members ACTIVE Auckland
Board Members TASKA Ltd
Board Member DairyNZ
Board Members National Hauora Coalition
Board Members Waitangi Ltd
Board Members Ngati Whatua Orakei
Board Members Mahitahi Hauora
Min Ai Tan - Researcher
Min Ai joined Tribe as a Researcher in the Executive Search team. She combines her experience in HR, recruitment and communication to provide support for the Executive Search Team Leader, David Hammond.
Min Ai will assist David with search and uncovering talent in the Market suitable for the role. She also assists in the interviewing and communications and brings a level of detail , Market Mapping expertise and accuracy to support the quality of the process.
Min Ai has recently returned to New Zealand having studied and worked in Australia in various recruitment and Human Resources roles. She was recently residing in Ghana, West Africa, where she juggled being a full-time mother, founded a small business and working part-time in a social media marketing role for an artisanal chocolatier.
Chelsi Clifton - Head of Tribe Technology & Enablement  
With over 15 years' Search experience, Chelsi is passionate about means and methods to identify and engage senior talent both in New Zealand and overseas. Chelsi has led Search processes both in New Zealand and Asia Pacific, prior to a stint with LinkedIn in Sydney, which honed her abilities to use technology to identify potential talent. 
Her in depth knowledge of hands-on search and research methodologies, coupled with Tribe's entrepreneurial and creative approach, has enabled Chelsi to develop what we think is the leading research unit in agency search in New Zealand. Chelsi is an expert at extracting the insights that matter most! Chelsi's Asia Pacific experience has also led to a knack for developing off-shore candidate talent networks, which allows Tribe to tap into returning Kiwi talent and skilled emigrants. 
Sandra McGowan - Digital and Social Marketer
Digital marketing is key to Tribe's success where recruitment needs to engage people in getting the vision for the role and reaching to them when they are not actively looking at recruitment Ads. Sandra captures the story and the imagination of potential candidates. Sandra's track-record is to help create Tribe into a company which:
Is the No.1 followed search company in NZ
Has 15,000 + LinkedIn followers (2x more than competition)
Has 10x the engagement in our digital content than any other search company
Has a dedicated 'Returning Kiwis' landing page with 40% growth in UK enquirers
Having begun her career in New Zealand with a global prestige beauty house, she developed a strong affiliation for brands, working on marketing and PR campaigns for major product launches. Having returned from traveling, Sandra found her place at Tribe, working alongside the marketing team to build Tribe's already strong brand presence.
Justine Winter - Tribe's Registered Organisational Psychologist
Tribe's registered psychologist Justine Winter (BSocSci (Hons), MSocSci(First Class Hons), PGDipPsych (Organisational)) offers our clients over 20 years experience gained in the search and selection, assessment, and organisational development fields  through both corporate HR consulting environments and as a freelancer.
This experience includes working with a wide range of sectors, functional roles and levels, including C-Suite evaluations and appointments. Justine prides herself on her client service, candidate care, and honoring her ethical obligations as a registered psychologist. Personally, Justine is a pragmatic, down-to-earth person who enjoys supporting clients and candidates to make robust hiring decisions by providing good quality and insightful information through comprehensive analysis and reporting.