Our community is incredibly important to us. We believe in their causes and love to share their stories with our wider community. We look after each other and value our community immensely – we give back and like to work with people who place true value on their community.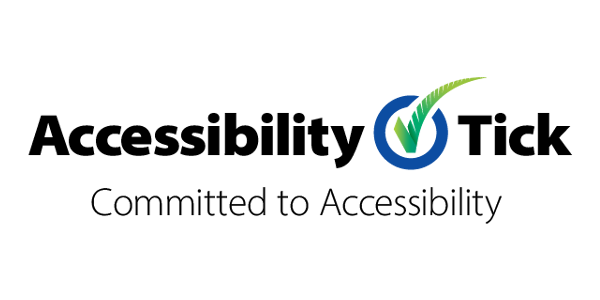 The Accessibility Tick Programme helps New Zealand organisations become more accessible and inclusive of people with disabilities.
We are humbled to have these amazing humans as partners. The Cookie Project is a social enterprise that employs people with disabilities to make delicious cookies.
We continue to work with Green Business HQ on our sustainability journey. They helped us write a strategy to improve our carbon footprint, learn how to better manage our supply chain and minimise our waste.
Zilch is a car sharing service offering zero-emission cars for businesses and individuals to significantly reduce their carbon footprint.
We're proud to partner with Groov to help spread the word about mental health. Groov is an app that coaches mental wellbeing and is free to all Kiwis. Their goal is to make everybody a little bit better every day. 
Diversity Works NZ are NZ's national body for workplace diversity and inclusion. They continue to help us work through our D and I journey with stocktakes, strategies and programmes.
Alex Davids
Leadership & high performance advisor
Alex is a passionate high performance coach. Here at Tribe, we work closely with Alex to help us realise our individual performance goals.
Stacey Morrison
Te Reo and Māori culture advisor 
Stacey speaks fluent Te Reo Māori and is active in promoting Māori language, culture and health. Stacey helps us navigate some of the complexities of Māori culture and workplaces. She has also been instrumental in helping with our own internal cultural journey and cultural awareness when it comes to running recruitment processes.